Welcome to the Starworks Innovation Project:
We are a young people's prosthetics research collaboration who bring children and their families together with key opinion leaders from the NHS, Industry, Clinical Academia and leading National Research Centres with capabilities in child prosthetics.
Department of Health funding has allowed us to build a collaboration which aims to increase research across the system in order to accelerate the translation of new inventions and developments in child prosthetics into everyday use. This initiative is centred on the needs of children and their families as well as the NHS and will ensure there is the ideal balance of 'clinical pull' and 'technical push' to create an energetic environment in which to innovate and to partner with industry.
To bring these diverse stakeholder groups together, we engaged in an in-depth needs assessment followed by a series of creative, collaborative 'sandpit' events, culminating in a call for applications to 'proof of concept' funding to develop new and innovative ideas, as described below.
Needs Assessment
Devices for Dignity teamed up with Design Researchers from Sheffield Hallam University to engage children and families to tell us about their priorities and needs for child prosthetics development. With a focus on creative ways of sharing experiences, we ran several workshops across the country as well as developing bespoke questionnaires for children, young adults and parents.
By combining our insights with the findings from concurrent needs assessments of clinical professionals, academics and industry experts (see our upcoming annual report for more details), we chose four themes for our following Sandpit events, including:
Socket interface
Upper limb personalisation and adaptation
Lower limb personalisation and adaptation
Digital innovations to enhance life with prosthetics
Sandpit Events
Thank you to all the children, mums and dads, brothers and sisters who supported our Sandpit events during September and October. Each event had a different theme and unique buzz within the room, and many different outcomes and ideas emerged as a result.
We have continued to analyse the amazing ideas and experiences shared during these Sandpit events. We hope to make these rich insights more widely available through traditional reports as well as some more creative, visual methods, as shown below: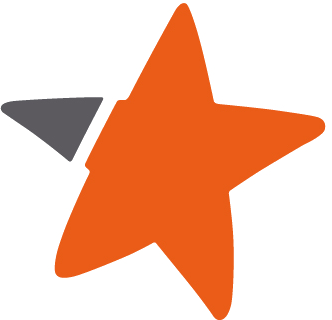 Next steps
The Starworks team will work with the funded projects throughout 2018 and outcomes will be shared and disseminated toward the end of this period.
Future sustainability
There is an incredible appetite to continue the Starworks initiative beyond the current funding window. The essential activities that need to be continued or developed include:
Continue to build and shape this collaboration to address the key system needs identified
Ensure the projects initiated in this phase are well supported to deliver the best possible outcomes
There are significant technology needs that will still remain following this phase (the total funding request in the Proof of Concept call was £991,482)
Industry and clinicians must continue to identify new areas of need and areas for development; an on-going mechanism is required to maintain an updated system of validated unmet needs.
A regular funding call to address specific themes identified within child prosthetics, involving public but also private investors.
D4D would like to thank all stakeholders who have collaborated with us on the Starworks project to date. Every one of them has a clear passion and drive to improve day to day living for children with a prosthetic. Therefore it is clear that our network approach which shares and encourages open development is essential. We are hopeful that this will lead to an open source approach to enable great innovators to take the ideas and needs generated through the network, develop them in conjunction with the network, and then share their findings across the network for the benefit of all stakeholders.