Devices for Dignity operates nationally, bringing together the right team of expert clinicians, academics, members of the public, carers, charities and industry to deliver solutions to address specific needs.

D4D has a multidisciplinary Core Team hosted at Sheffield Teaching Hospitals NHS Foundation Trust. Members of the team come from a range of backgrounds – healthcare, research, management, charity, technology, industry – and work together with other experts to make D4D projects a reality.
Professor Wendy Tindale
Clinical Director
Professor Wendy Tindale OBE is Consultant Clinical Scientist and Director of Innovation at Sheffield Teaching Hospitals NHS Foundation Trust, and holds a Chair at the University of Sheffield. She leads one of the largest NHS medical technology centres in the UK and has extensive experience in front line patient care and healthcare innovation. She has contributed to national and international committees, including Royal College and Government advisory bodies.
As Clinical Director of Devices for Dignity and with many years of experience in the medtech sector, Wendy leads D4D's national positioning and strategy, and provides oversight of our delivery of innovation excellence. 
Professor Tindale was honoured with the title of Healthcare Scientist of the Year at the 2016 Healthcare Science Awards.
Liz Pryde
Programme Manager
Liz builds D4D's profile and manages relationships across our national network  of industry, academic, NHS and third sector partners and is responsible for capturing the impact of our work and communicating this to our stakeholders.  The relationship management element of the role allows Liz to work closely with the consortium to develop business cases for new D4D high-profile initiatives, ensuring D4D continues to develop its national brand as a key player within the health and technology innovation sectors.
As D4D's Programme Manager Liz provides overall management for the programme and day-to-day operations.  As part of her role she works with key personnel within the consortium to co-ordinate all activities to secure a coherent approach to administration, communication, project development and budget management.  Liz works closely with our Clinical Director to develop the overall D4D strategy and ensures that we are responsive to the ever-changing innovation landscape.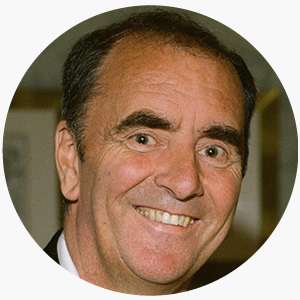 David Coyle
Patient Partnership Lead
David advises and facilitates quality patient, carer and public involvement and engagement across the D4D portfolio, driving D4D's reputation as a patient-centric organisation.
David's professional background is in the private sector and includes roles in Corporate Planning, Management Consulting and Board level line management roles. David has worked for SMEs, public limited companies and venture capitalists to turn ideas and concepts into realistic implementation plans that deliver tangible outcomes.
With over 40 years of experience as a patient receiving a range of health care treatments across the UK and in Europe, David  is well embedded within the renal community. He is a representative on Patient Advisory Groups, a public reviewer for several funding bodies, and co-applicant and PPI lead on a number of funded research projects and service initiatives. David is co-chair of the Kidney Patient Involvement Network (KPIN), a national network of renal clinicians, charities, universities and patient experts promoting quality patient involvement and engagement.
Philippa Hedley-Takhar
Business Development Manager
Philippa leads on industry engagement and building strategic relationships with national partners to support Devices for Dignity's programme portfolio and catalyse opportunities across Devices for Dignity's clinical and cross-cutting themes.
Philippa manages the Long-Term Neurological Conditions Theme, providing multi-stakeholder project management expertise, leading on strategic funding applications to accelerate collaborations, validating unmet needs through proof of market research, and facilitating the development of commercialisation strategies.
With a background in economic development and urban renewal, Philippa has an MSc in Urban Regeneration, focusing on addressing population health challenges and health inequalities through re-imagining the design of housing and communities. She was the Programme Manager for the Digital Care Home project for the Perfect Patient Pathway NHS England Wave 1 Test Bed, implementing, testing and evaluating novel combinations of digital technology and service re-design to support the care home community.
Dr Katherine Jeays-Ward
NHS Innovation Manager
Communications Lead
Katherine has over ten years' experience of managing complex multidisciplinary projects from concept to completion across a range of organisations and sectors, and has particular interests in the development of disruptive technologies that involve service redesign, adoption and implementation, and policy change. Recent projects, as either co-investigator or project manager, include renal technologies, technology and service development around bespoke ventilation masks, detection of clinically relevant microorganisms, and diagnosis of urinary tract infection in different settings. As part of her role as NHS Innovation Manager Katherine manages D4D's Renal Technologies Theme.
Communicating our technology development processes and outcomes within healthcare and the technology sector is a vital aspect of the long-term successful adoption of medtech, from catalysing new developments and working with stakeholders, through to sharing new innovations and evidence, and championing technology adoption. As Communication Lead, Katherine is responsible for D4D's Communication Strategy, and for a broad range of D4D-wide activities.
Prior to moving into technology development Katherine obtained a PhD in developmental genetics from the Institute of Cancer Research (London, UK), and spent a further four years as a post-doctoral research associate in Biomedical Sciences at the University of Sheffield.
Dr Angel Jimenez-Aranda
Digital Technology Lead 
Angel is the Digital Technology Lead at D4D. He has prime responsibility for promoting the development and adoption of digital healthcare technologies in the D4D consortium. His goal is to maximise the operational efficiency in the selection and execution of high impact research and innovation projects. He has an extensive experience developing and evaluating digital solutions for clinical decision support and patient empowerment. He has a successful track record leveraging funding and partnerships opportunities.
Angel was an active member of the delivery team in the Perfect Patient Pathway Test Bed Programme (2016-2018). This programme, funded by NHS England and led by Sheffield Teaching Hospitals NHS Foundation Trust, aimed to build infrastructure and test innovative combinations of technology and care pathway development to improve patient outcomes and experience.
Kirsty Kassim
Programme Administrator
Kirsty has worked for D4D since its formation in 2007. She has worked at Sheffield Teaching Hospitals NHS Foundation Trust in various admin roles for over 20 years, the last 10 in the Department of Medical Physics. She loves the challenge of supporting the D4D multidisciplinary Team.
Dr Avril McCarthy
MedTech Lead
Avril is MedTech Lead at NIHR Devices for Dignity HTC, with responsibility for all MedTech aspects of the portfolio of projects. Avril is also an Honorary Senior Research Fellow at the School of Health and Related Research (ScHARR) at the University of Sheffield.
Avril is passionate about developing new medical devices that bring benefits to patients and has experienced a wide and varied range of projects incorporating collaborative working with industry, academic colleagues, and product users, within multi- and interdisciplinary teams. In Avril's previous roles as Medical Device Innovation Lead at Sheffield Teaching Hospitals NHS FT she was responsible for developing new devices for the NHS Trust, and Lead Clinical Scientist for the Biomechanical Evaluation and Function Group, specialising in clinical gait analysis provided as a clinical service to Sheffield Children's Hospital. She was also responsible for clinical research applications of biomechanical analysis, such as modelling of orthopaedic procedures including osteotomies.
A graduate of the University of Liverpool, Avril also has a PhD in Orthopaedic Surgery Simulation for training from the University of Sheffield.
Nathaniel Mills
Paediatric Programme Manager
Nathaniel project manages the paediatric theme within D4D, this includes D4D Junior which cross cuts D4D's existing themes and also the TITCH (Technology and Innovation Transforming Child Health) collaborative which is a network of experts from across the paediatric health sector. The network also includes academic, industry and charity representation.
Nathaniel is a trained nurse and prior to his role with D4D was the lead nurse for the South Yorkshire Clinical Research Network (Now CRN: Yorkshire and Humber).
Abigail Needham
Business Development and Project Manager
Abigail is the Business Development and Project Manager working across NIHR Devices for Dignity MedTech Co-operatives, NIHR Children and Young Peoples' MedTech Co-operative and NIHR Biomedical Research Centre.
Abigail is a trained Physiotherapist and prior to joining Devices for Dignity was working in the pharmaceutical industry. She has over 12 years' experience working as a Sales Representative and Account Manager working in numerous areas including Diabetes, Cardiovascular, Respiratory – Asthma and COPD and Vaccines.
Lise Sproson
NHS Innovation Manager
PPI Lead
As an NHS Innovation Manager Lise has recently delivered priority setting events, proof of market studies, and clinical research of technologies that are now commercially available.  She also manages the Diabetes Theme, working together with a network of patients, carers, professional organisations and industry partners to develop and harness new technologies and interventions in order to support people living with Diabetes.
As Patient and Public Involvement (PPI) Lead, Lise has responsibility for overseeing development of creative ways of engaging patients, carers and members of the public. This collaborative approach is an essential aspect of the identification of priority areas of unmet need and patient outcome measures.  By ensuring that lived experience and patient-centred technology evaluation are a central component of all technology projects within D4D's portfolio we are better able to develop technologies and services that are fit for purpose.
Lise has over 20 years' experience delivering patient care as an Allied Health Professional in the NHS, and expertise in the development and delivery of research studies.